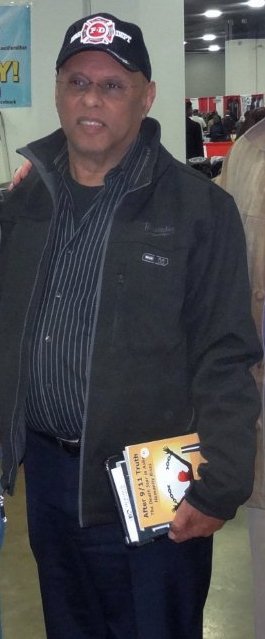 As Rudy Dent, 9/11 truth-hero FDNY firefighter ⇒, who was present at the gathering, said to me, "This very well may be a pivotal point in world history."  And yours truly, being the perennial optimist—despite being toppled more times than roly-poly toy—agreed. It makes me think of the proverb my dad would tirelessly cite:
One man with courage makes a majority.
— Charles Lindbergh
With another line I'm adding to befit the occasion:
Two men with courage mean imminent victory.  
Yes sir, I noticed the phenomenon first when taking political science classes at my alma mater, Wayne State University— just up the road a few miles from Cobo Center and Joe Louis Arena where I am this weekend. In those days at Wayne, forty years ago now, I had recently become familiar with the heroic individualist (and libertarian) works of Ayn Rand… et al. We were early adopters of man against the state collective. Consequently, vastly outnumbered in poli sci or any other liberal arts classroom.
I did the best I could, occasionally raising my hand to challenge the worst strains of socialism and communism. But it was hopeless; teacher would reply snidely and his classbots would hoot and holler me down en masse; the silent majority didn't care. That is, until one day a Randian friend with a scholarly bent joined me in audit mode: A couple of well-placed inquiries had the instructor stammering and left his puppy dog cheerleaders with no bone to chew on. I'll never forget the lesson. When you work as a team, even so small as a couple of persons, bullies run away from you like the plague.
This is a good message to receive from the new symbiotic relationship between Nation of Islam (Nation) and the 9/11 Truth movement. Apparently, Nation leader Minister Louis Farrakhan has long felt the federal government to be lying about who conceived, orchestrated, and executed the attacks of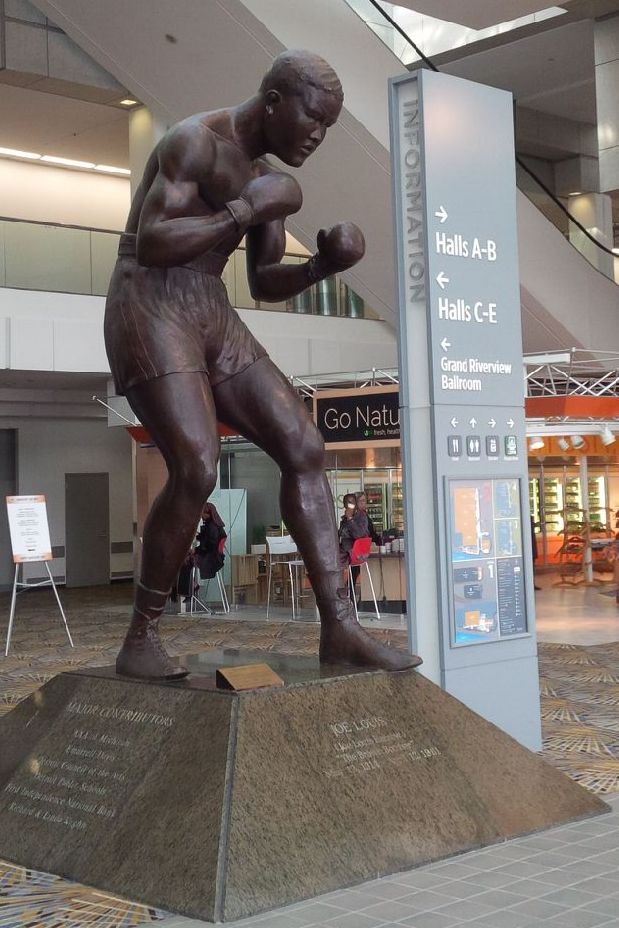 9/11… which justified vilifying Muslims and invading Arab Muslim countries around the world. It was he who directed his event planners to invite the best of the best leaders in the 9/11 Truth movement to Detroit to speak, all expenses paid.
The perfect image for Nation and 9/11 Truth is the great prize fighter, Joe Louis, shown on the right. We are embattled, but as 'Two Men' with courage, victory is imminent. The (corrected, updated) video of the presentations, which went out livestream worldwide to millions, is located here. It was spectacular, undeniable, and, I suspect, the best overall argument for proceeding to 9/11 justice we shall ever see. Also click on The Joe figure; it will knock your socks off! Continue reading →