Anyone want to run with something like this?
By Brian R. Wright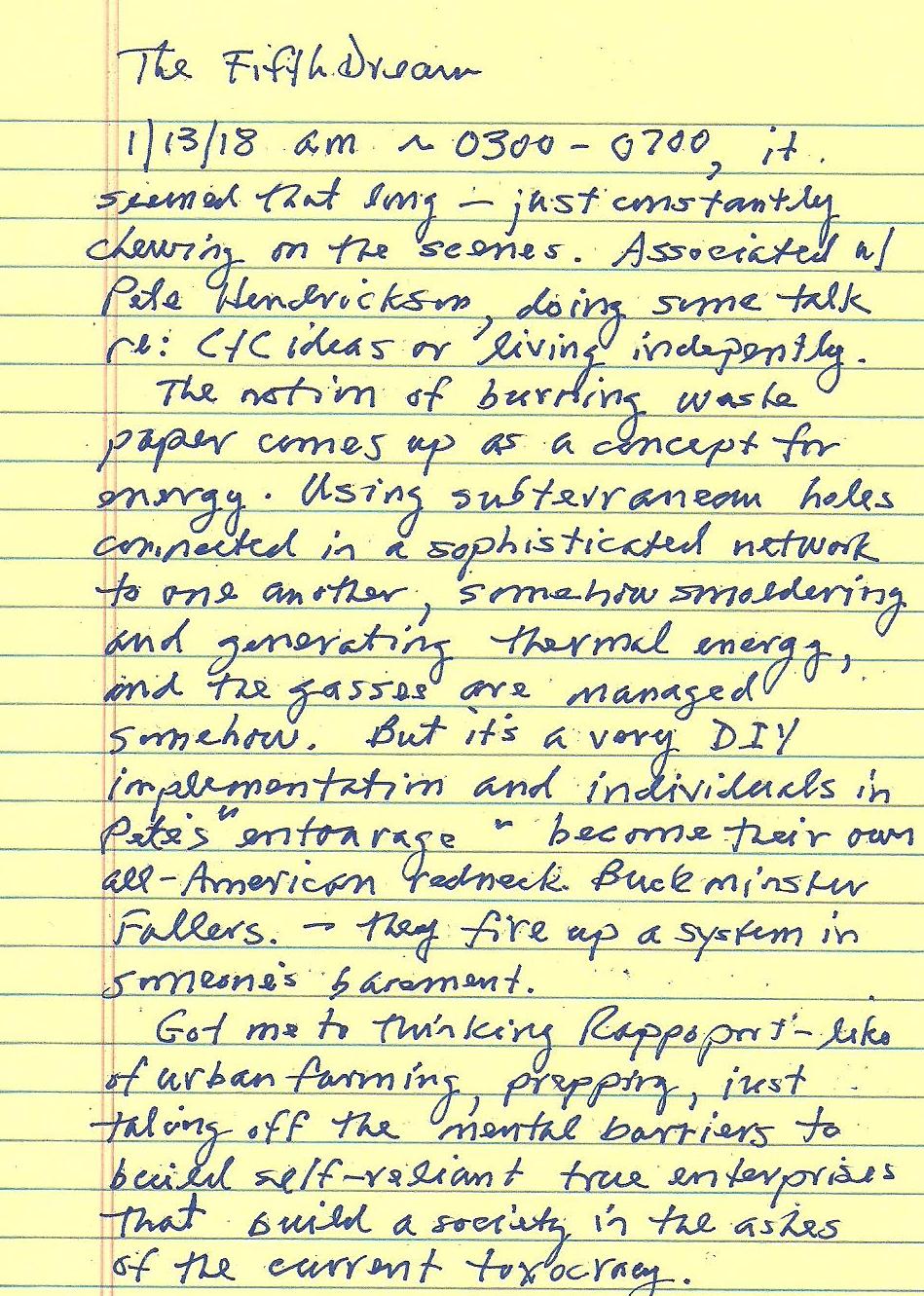 Here's the dream:
"0300 – 0700, it seemed that long—just chewing on the scenes. Associated with Pete Hendrkickson, doing some talk re: CtC ideas or living independently.
"The notion of burning waste paper comes up as a concept for energy [dream was envisioning one such system in a CtC person's basement]. Using subterranean holes connected to one another, somehow smoldering and generating thermal energy, and the gasses are managed somehow. But it's a very DIY implementation an individuals in Pete's entourage become their own all-American redneck Buckminster Fullers.
"Got me to thinking [Jon] Rappoport-like of urban farming, prepping, just taking off the mental barriers to build self-reliant true enterprises that build a society in the ashes of the current toxocracy."
So the immediate question is how would such a system work in waking light?
Let's imagine we have a regular basement, say room sized 10 x 12 feet with six lined burn holes capable of processing waste paper [or some other readily available fuel]. We would need a source of ignition and air flow. Also, an automated conveyor system to direct the fuel to the burn holes… nope, this is already getting into never-never land. Continue reading →