Well-done multimedia distractoid from what's daily eating out our substance
By Brian R. Wright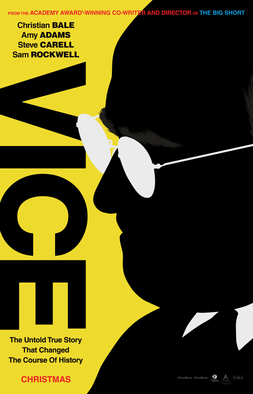 A number of deep ironies this afternoon on the penultimate day of 2018. For one thing, the person inviting me to join him and his son at the Waterford MJR Metroplex is none other than  Peter Eric Hendrickson, author of Cracking the Code, THE people's liberator from misunderstanding and mispayment of the federal income tax—so long as we have the individual courage to stand up for the knowledge.
It's probably been five years since I've taken in an actual film at a modern public cinema. The previous time was still LOUD. Today they've toned it down some, and added the plush, wide-butt recliner seats with at least a meter of aisle space at your feet for others to pass in front of you. These gentle envelopes remind me of the do-everything-for-you hover chairs for the uselessly fat passengers on the giant space-escape-cruiser in the movie WALL-E. [Escaping from the waste-world Earth in its death throes that the single, stranded WALL-E (Waste Allocation Lift Loader—Earth Class) robot still tried to clean up.]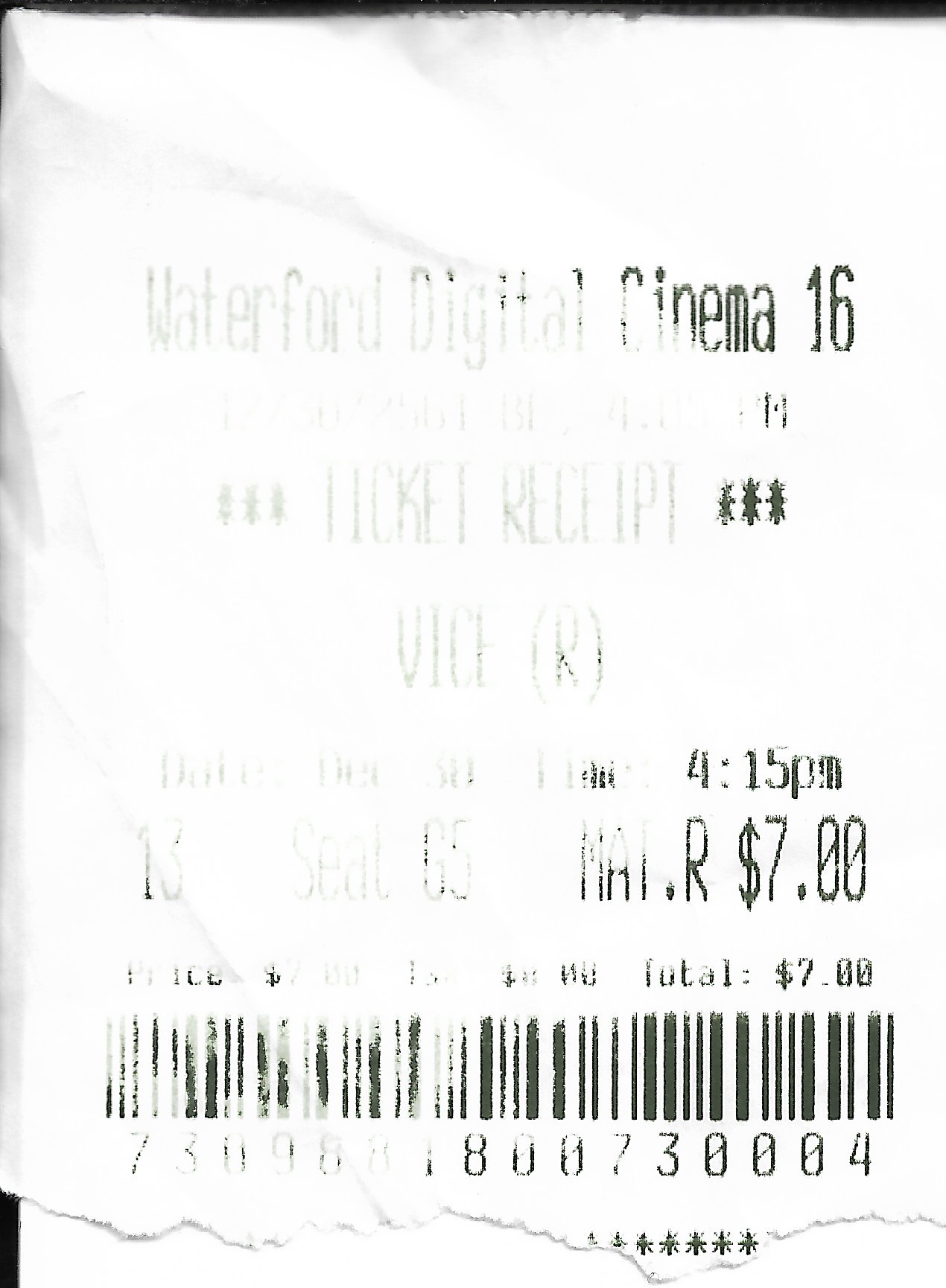 Load up on the excitotoxin-dripping snacks and beverages—my small popcorn and carbonated beverage a steal at $8.25—then head back to your cocoon, fix your eyes and ears on the big screen, and assume the receive-program position. Despite its slyly powerful political content Vice is still a modern American movie—disconnect your critical faculties to absorb the full perceptual-emotional impact of the audio-visuals laden with unquestioned premises brushed in with the subtlety of a Mack Truck.
El Supremo False Premise: The Official Story of 9/11[1]
When Pete offered to meet me there with tickets, I gathered from cursory reviews that the Vice of Vice referred to none other than VP Dick Cheney during the Dubya years… and, silly me, I actually expected that Hollywood would be spilling some of the major beans behind Cheney's planning and operational role in the Crime of the Century and the multitrillion-dollar, multimillion-killing-spree War of (Western Cabal) Terror that it launched.
NOT. I'm 69 years old, how could I have been so naïve? Continue reading →