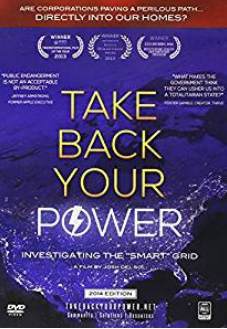 Friends,
I have some troubling new information to report about Smart Meters. Unaccountable bureaucrats have cooked up some new rules that will limit consumer choices to maximize profits for the utility companies. This is another example of public-private collusion that has made our state government a national laughingstock.
I was able talk to Lori Ebaugh, an expert on the topic of Smart Meters. She was able to give me the run-down on the topic, along with some action steps on what you can do to fight back.
What are the most troubling aspects of these new proposed rule changes?
There are several troubling aspects of these rules. First, there was no input elicited from actual consumers or the public until now, although work has been on-going to rewrite these rules for over two years. Secondly, these rules cement the supposed right of the utilities to shut power off from customers who refuse installation of a new AMI ("smart") meter. Thirdly, there is no provision made for customers who refuse a smart meter for medical reasons. These people may have doctor's letters verifying their health conditions, electromagnetic sensitivity or cancer susceptibility. They may require electrical power for their medical equipment (for instance, breathing machines). Yet, there is no provision for them to keep their analog meter. In fact, there is not even the provision to delay a power shut-off for any length of time. Compare that to the extensive provisions given to customers who risk a power shut-off in cases of non-payment. Continue reading →