Michigan armed thugs chase patriot Mark Baker and family from farm and home
by Shane Trejo (Subtitle supplied by Coffee Coaster proprietor)
c/o Michigan Tenth Amendment Center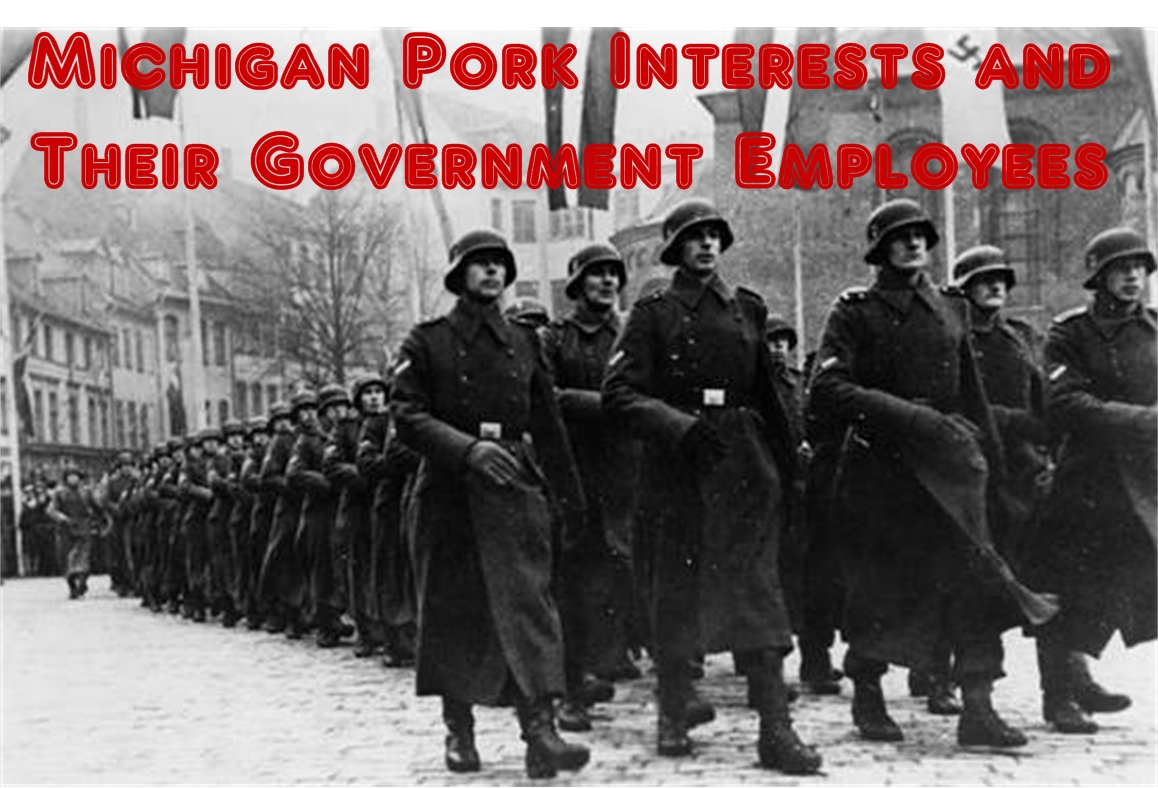 Friends,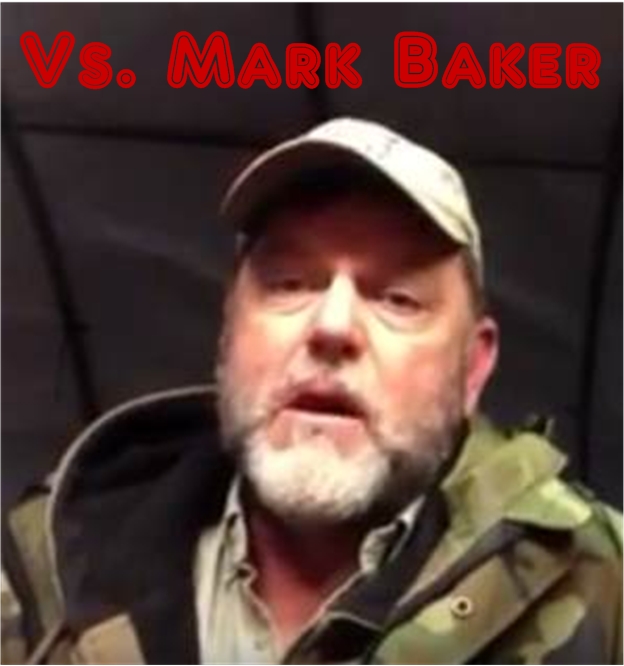 Take a look at the picture above, and realize that is what you are living under. Totalitarianism has taken root in America, and it is a bipartisan affair. Both parties have sold our freedoms down the river.
The latest casualty in the government's war against the rights of the people is Mark Baker. He is closing his small farm after many years of battling against state bureaucrats.
You can access his announcement at this link. A fuller background story appears here.
While we were enjoying the Christmas holiday, Michigan state bureaucrats under the command of Governor Rick Snyder and Attorney General Bill Schuette were terrorizing the family of a patriotic military veteran to drive him out of business at the behest of their special interest paymasters of the Michigan Pork Producers Association and other special interests in the industrial pork lobby .
This is an outrage. Make no mistake about it, folks. If drastic action is not taken to remedy this outrage, we will all be in Mark Baker's shoes very soon.
The state has drained Mark Baker of his financial independence during his fight, as he has spent thousands of dollars trying to save his livelihood. Please consider donating to him during these tough times.
Please send Baker some kind, appreciative words as well for his many years of valiant battle against enemies of the Republic foreign and domestic. His email address is bakersgreenacres@yahoo.com.
"We must all hang together, or assuredly we shall all hang separately."
— Benjamin Franklin at the signing of the Declaration of Independence.
Sincerely,
Shane Trejo
State Director
Michigan Tenth Amendment Center
This post has been read 1253 times!