Millionaire Page of Brian Wright
Say Yes to Success!
---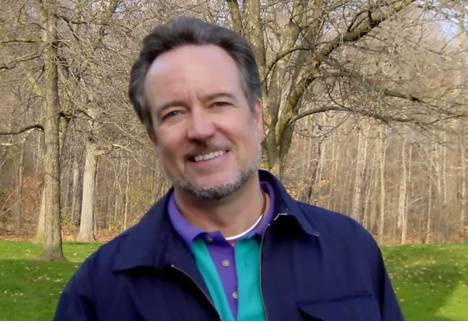 Hello, I'm Brian Wright, proprietor of the 'wholistic libertarian' commentary and opinion site, the Coffee Coaster (http://www.thecoffeecoaster.com), and founder of the FLOW Fellowship.
The FLOW Fellowship is a diverse social movement advancing a spiritual philosophy that brings inner peace, outer peace, and abundance to those who understand its fundamental principles and diligently perform its cultivation practices. The Joy of Being is accessed by letting go of internal mental compulsion and addiction, while ending the external compulsion of coercive government—to kick our 'nation-state addiction' worldwide and live as sovereign individuals in a benevolent, rational, and compassionate voluntary society. 
If you have not done so, please read the FLOW Fellowship brochure to familiarize yourself with its framework for practical spiritual transformation and enlightenment. As a material implementation of that process, to achieve abundance in our fellows' lives, FLOW wholeheartedly endorses the fabulous global online 'success system' business created by international motivational writer and speaker James Lee Valentine: MillionaireX (MX).
Join-Page: FLOW and/or MX Stepping Stone

I've constructed a Webpage that is far more specific on alternatives for actually being part of the FLOW Fellowship. The preferred join-option consists of entering MXF, the MillionaireX fast-acting, stepping-stone business. Whether you come on board as a FLOWer or an MXer or both, I promise to personally help you with positive spiritual and material transformation.
FLOW Abundance:
The Millionaire X Business Lines
The Millionaire systems are designed to progressively leverage your effort to obtain, ultimately, the entire range of James Lee Valentines' personal empowerment tools as well as the opportunity to make substantial residual earnings immediately and 'big money' in the long run. Access the link at the beginning of each MXn paragraph below to go to my respective MXn site for a full description of that product/business line. Each MXn system gives you a set of valuable tools to achieve the four freedoms:
Health freedom . . . optimum wellness condition.

Emotional freedom . . . harmony of mind and spirit.

Time freedom . . . living at a self-regulated pace.

Financial freedom . . . enjoying abundant affluence.
MXF (MillionaireX Fast Money) is one of the greatest home businesses in the world: it is a) easy to get started (make a onetime online 40 USD payment); b) is implemented as a fast-response 2 x 2 forced matrix for maximum, immediate return on investment paying out 100 USD (instantaneously)[1] per cycle; and c) provides a valuable product consisting of James Lee Valentine's top-rated power videos: Before you can be an empowered life champion, you must develop a success consciousness. MXF's PURE POWER video series assists you in cultivating the winning mindset.
MX1 (MillionaireX1)—obtained thru a $100 onetime payment and paying out $700 (immediately)[1] upon completion of a 2 x 3 forced matrix of subscribers —product consists of the best of James Lee Valentines' success system books and 100 days of James' inspiring motivational Daily Millionizer videos. These products make MX1 a bargain that keeps on giving in helping you build a powerful life of financial, time, physical, and spiritual freedom. As with all MX product/business lines, all payments to subscribers for signing new recruits is immediate via any of several online payment providers.
MX3 (MillionaireX3)—obtained thru a $300 onetime payment and paying out $2100 (immediately)[1] upon completion of a 2 x 3 forced matrix of subscribers—offers the highly cultivated and updated MVP (Millionaire Value Person) 2020 e-course. MVP 2020 is the whole enchilada, a one-year wealth-mastery coaching system that comes to you in 50 weekly installments. Earlier versions of this course retailed in book form for just under 1,000 USD, but thanks to online distribution and the incredible MillionaireX business we are able to provide it to our subscribers at this substantial discount. The MX3 business, at three times the payout of MX1, represents the penultimate step toward financial freedom.
MX7 (MillionaireX7)—obtained thru a $700 onetime payment and paying out $4900 (immediately)[1] upon completion of a 2 x 3 forced matrix of subscribers—presents two full years (700) of the inspiring daily audiovisual productions painstakingly created by Mr. Valentine known as the Daily Millionizers. Click on this link to access a sample of these remarkable daily invigorating works of art. I can tell you personally that nothing culminates one's morning meditation and starts one's day with a positive mental attitude as the Daily Millionizer videos. They are highly appealing to prospects worldwide.
---
Note that all of the MX business lines and Websites are up and running and processing subscriptions flawlessly as of three weeks after product launch (November 15, 2011). MXF has already, as of the date of this Webpage writing (December 04, 2011), generated 285 paid members from 20 countries who have created 57 cycles for earnings of $5,700 in commissions!
MXF is taking off!
---
Business-Marketing Plan and Script
The biz-market plan and script for MX lines is conceptually simple: recruit two people and see to it that they recruit two people and see to it that those four people each recruit two more. Repeat. [Only with MXF, you only goes to the second level for a total of six persons per cycle.] Still, to enable a new subscriber to efficiently duplicate (and triplicate, e.g. three levels of two), it is important to document best steps for prospecting and giving your recruits the most repeatable techniques and tools for success. MX is fortunate to have several productive marketing minds on board, and I have picked these minds for ideas going into the plan and script.
So, I, Brian Wright, having done some preliminary work on a single page (two-sided) biz-market plan and script, am making a commitment to produce these documents for each of the MX business lines… by the end of this month, December 2011. It's true that the James Lee Valentine MX system, especially as judged by the note for the new MXF line shown above, can 'sell itself' to the right people—usually people with network marketing experience. But like freedom, MX is for everyone, and people who do not have MLM backgrounds need to have documented successful plans and scripts that produce positive results.
---
Say Yes to Success!
For those coming to this page today, please be patient for the plan and script. But do explore each of the MX lines above by going to their excellently constructed Websites, some of which give free product samples to evaluate. The best approach at this stage is to examine MXF, then for a modest $40 US onetime payment, you can see for yourself how valuable the Millionaire X products are and how wonderful it is to be a part of such a supremely conceived business for personal empowerment and abundance.
I stand ready to discuss with any prospect via phone or in person any of the MX solutions. Please let me know how I may be of service by emailing me at my site brian@brianrwright.com. Thanks, and I'll be updating this page and related ones quite frequently in the next few months.
Brian Wright
Proprietor: The Coffee Coaster
Founder: The FLOW Fellowship
Charter Member and Leader: MillionaireX
---
[1] Payments to subscribers are made online. Upon your completion of a cycle of subscribers, the international MX system immediately posts the payment to your account.

This post has been read 1237 times!