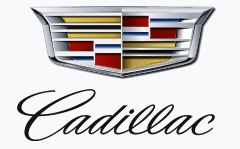 Another example of how covtardia[1] magnifies bad behavior.
I should have let this one go, but my writer-ego can't resist.
To begin with, as a bona fide covtardia victim—I lost my good medtech-driver job because I refused to wear a mask inside the van—my stand on science and principle cost me ~$500 a month, which helped me to pay, you know, bills.
A retired golf buddy and cause-devotee of mine told me about his part time job as what they call a "dealer trade driver," so I call around to sales managers in dealerships near me. Turns out, the local Cadillac sales manager—let's call him Harry—does have a need.
We chat for a while and I show up next day to talk turkey. He gives me an idea of what the job entails, mainly shuttling Caddys from and to about 60 dealerships in a 200-mile radius. Sure, I'll do it, 15 to 20 hours per week, I tell him. Harry says, "We need your driving record, too. These are $50,000-dollar automobiles." Makes sense.
Trouble is my official driving record is maintained by our World-Famous-and-Now-'Covid'-Slowed-to-Below-Crawl-Speed Secretary of State and I'll have to go to a branch office to pick it up. "No probbem," I say, "I'll head over there right now."
It's on Beck Road in Wixom, maybe 10 miles away. Harry assures me that SOS doesn't need an appointment for this kind of transaction. Yippee! [It sure did when I needed my eye test for license renewal: My birthday's in mid-July, I call July 1, get my place in line in late September. Masks, distancing, you know the standard sheep drill.] Continue reading →