Tomorrow Doreen Hendrickson Enters for the Final Time in Triumph
By Brian  R. Wright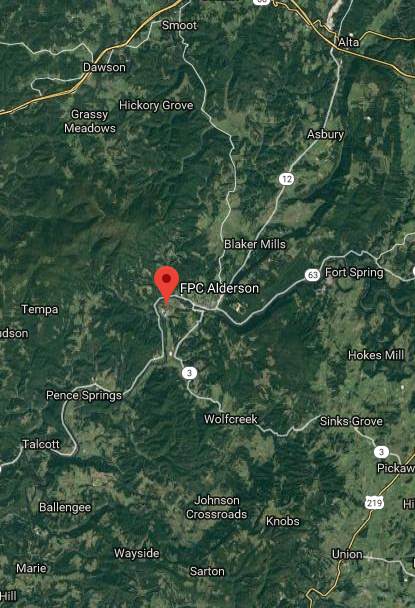 The federal prison in Alderson, West Virginia, sits in the middle of the mountains of Nowhere, USA. And that's how the federales like it. Hard to leave. The town itself has some notable history, but the 1927 federal decision to erect a women's prison there [in step with 18th-Amendment (Prohibition)-generated crimes] was its claim to fame. The feds could still stick women committing no real crime into their cages, but not with male populations to abuse and assault them. Bully for the '20s reformist legislate morality crowd.
In fact, Alderson was the first US federal women's prison. And until 2004, when Martha Stewart was doing her five months for lying to federal prosecutors, the facility was designed on the rehabilitation model… as opposed to punishment. After Martha, the state cruelty industry had to turn around the Stewart 'Camp Cupcake' image. Thus, inmates no longer dwell in modest cottages on the grounds w/o guarded fences and with substantial self-reliance, rather in two large dormitories where they're ordered around, well, like prisoners.
Enter Doreen Hendrickson, whose crime, unlike Martha's, was REFUSING to lie to federal prosecutors and judges. She'll be finishing up the final four months of her preposterous and contemptible 18-month sentence for the preposterous and contemptible conviction of criminal contempt. Read all about it in this beautiful summary written by her husband, Peter Eric Hendrickson. Continue reading →