… from the clutches of a typical county in the most corrupt state in the union[1]
Update by Brian R. Wright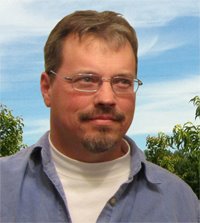 Who is Theodore Joseph Visner?
The voice of Christmas present and all those to come, the hope and focal point for victims of public officials running amok all over the late great state of Michissippi… and for the rest of the country, perishing from self-inflicted danger-of-loss of their First Principles[2]—life, liberty, and property.
I'm simply putting this up today, and will elaborate later: To this humble columnist, Ted seems to have gotten the ultra royal shaft by local kangaroos of the foulest character and currently sits in their Bay County kidnappers' compound, having been convicted by an insider-drone jury of anti-peers, and then in the early days of December sentenced to two years (minus time served) of state time on bogus firearms charges arising from calculated, fraudulent police-theft-motivated entrapment of the slimiest ground-slug nature.
I think.
The problem is that I don't have phone access to Ted, so I have to try to get the details of his situation thru his wife, Dani, who lives understandably 'beside herself' with their young 'un in Pinconning. [Note: Even if I were to go to the Bay City Jail, apparently I would not be able to visit with him. I can only sign up to do video. This appears to be a bold new policy sweeping the country of violating habeas corpus.]
For the time being, while Ted remains in Bay City, you should be able to send to him a postcard or a letter—mine got thru—it has to be black or blue ink on white paper and white envelope: Send to Honorable [ 🙂 my own special title for good people who are not public officials; you can just use 'Mr.'] Ted Visner, 503 3d Street, Bay City, MI 48708. The problem is that I don't know exactly where they are in the process, and he may be going to state for 30 days, then elsewhere, awaiting appeal, transfer, etc. Dani also mentions that you may set up an account at securstechnologies.com and connect with him that way, for how long I don't know. His name is Theodore Joseph Visner, and I provide a Facebook page address below as well. It would be great if he got an avalanche of Christmas well wishes. I believe his email address, mijusticeleague@gmail.com, is still monitored by Dani. 
From what I've been able to gather—and Dani and I, et al, would surely welcome a first-rate independent journalist working for a major independent metropolitan daily newspaper with a team of staff and budget adequate to uncover what looks like MAJOR CRIMINAL CORRUPTION AT THE TOP LEVELS OF AT LEAST THREE MICHIGAN COUNTIES (KENT, ISABELLA, AND BAY)—the latest tale, and why Citizen Ted sits in jail while the average Michiganian, like me, enjoys the holidays, festivities, and fond remembrances of family—listening to carols and sipping Evan Williams by the fireplace, is this:
Somewhere in 2017, on orders from above—those who feared that Ted's exposure of official corruption would send them to serve out multi-decade felony convictions—a pack of official mid-Michigan gangster-muscle [drooling, steroid-junkie bandits disguised as police] 1) seized Ted's lucrative, legal medical marijuana crop, then 2) used CAF (civil asset forfeiture) to take all the good stuff from his family's belongings, and divvy up the proceeds among themselves.
[According to Dani, apparently it's a major industry up north these days seizing medical marijuana crops and their owners' personal property to pay the bills of local government… so as not to have to lay off, well, themselves.]
Poster child for people's independent grand juries