The best all-round antiwar love story of all time (10/10)
Reposted October 11, 2017. Not much has changed. Only now war for most Americans is a bunch of fat cowards sitting in a room murdering women and children with drones. Don't even need to suit up, just watch TV and push buttons.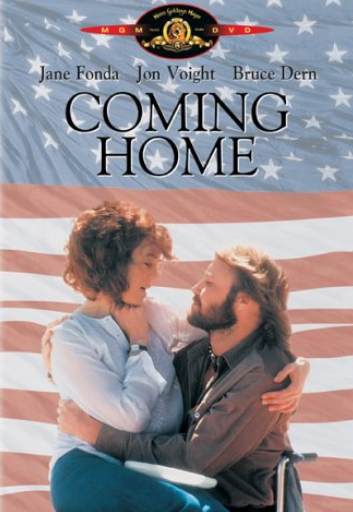 Luke Martin (Jon Voight): [Luke's speech is spliced with final scene of Capt. Bob Hyde where he is at the beach] You know, you want to be a part of it, patriotic, go out and get your licks in for the U.S. of A. And when you get over there, it's a totally different situation. I mean, you grow up real quick. Because all you're seeing is, um, a lot of death. And I know some of you guys are going to look at the uniformed man and you're going to remember all the films and you're going to think about the glory of other wars and think about some vague patriotic feeling and go off and fight this turkey too. And I'm telling you it ain't like it's in the movies. That's all I want to tell you, because I didn't have a choice. When I was your age, all I got was some guy standing up like that, man, giving me a lot of bullshit, man, which I caught. I was really in good shape then, man. I was captain of the football team. And I wanted to be a war hero, man, I wanted to go out and kill for my country. And now, I'm here to tell you that I have killed for my country or whatever. And I don't feel good about it. Because there's not enough reason, man, to feel a person die in your hands or to see your best buddy get blown away. I'm here to tell you, it's a lousy thing, man. I don't see any reason for it. And there's a lot of shit that I did over there that I [forced with tears] find fucking hard to live with. And I don't want to see people like you, man, coming back and having to face the rest of your lives with that kind of shit. It's as simple as that. I don't feel sorry for myself. I'm a lot fucking smarter now than when I went. And I'm just telling you that there's a choice to be made here.
Jane Fonda … Sally Hyde
Jon Voight … Luke Martin
Bruce Dern … Capt. Bob Hyde
Penelope Milford … Vi Munson
Robert Carradine … Bill Munson
Robert Ginty … Sgt. Dink Mobley