America's massive debts make true recovery impossible
by Brandon Smith writing for Bob Livingston Alerts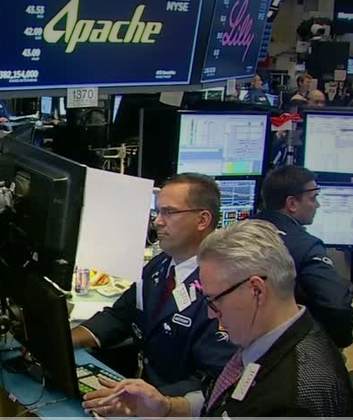 Link to original here.
There is a classic denial tactic that many people use when confronted with negative facts about a subject they have a personal attachment to.  I would call it "deferral denial" — a psychological postponing of reality.
For example, point out the fundamentals on the U.S. economy such as the fact that unemployment is not below 4 percent but actually closer to 20 percent when you factor in U-6 measurements including the record 96 million people not counted because they have run out of unemployment benefits. Or point out that true consumer inflation in the U.S. is not around 3 percent as the Federal Reserve and the Bureau of Labor Statistics claims, but closer to 10 percent according to the way CPI used to be calculated before the government rigged the numbers.  For a large part of the public including a lot of economic analysts, there is perhaps a momentary acceptance of the danger, but then an immediate deferral — "Well, maybe things will get worse down the road, 10 or 20 years from now, but it's not that bad today…"
This is cognitive dissonance at its finest. The economy is in steep decline now, but the mind in denial says "it could be worse," and this is how you get entire populations caught completely off guard by a financial crash. They could have easily seen the signs, but they desperately wanted to believe that all bad things happen in some illusory future, not today. Continue reading →