If thou knoweth or careth not, then the Tyranny Bell certainly tolleth for thee
By Brian R. Wright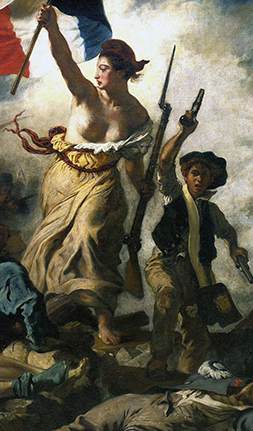 Only today's corrupted main media will make no sound of our modern liberty's leading lady, Doreen Hendrickson's forced whereabouts. [Image right from "Liberty Leading the People," Eugene Delacroix, 1830.]
Yesterday was the celebration of Thanks-giving. Americans of all stripes and sizes sat before dinner tables enjoying family, and in front of televisions taking in untold ads for junk food and expensive toys, while rooting for the so-called home team. During the red-white-and-blue, 21-jet-salute half-time cere-monies, did you see a single candle held aloft for any of the millions of victims of the American criminal injustice system… much more a float memorializing that system's all time most-cruel, most-unconstitutional, and most-heinous violations?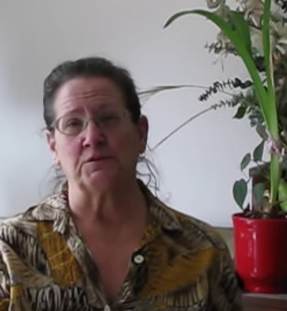 On Wednesday, November 29, 2017, barring a 'reprieve from the governor'—that is, a successful motion to postpone her surrender until January 28, 2018 (in order for her to be present for a ruling on a pending motion to vacate the remaining sentence)—Mrs. Hendrickson will self-surrender at the Alderson, West Virginia, federal prison (for NOT lying) to spend the four final months of her 20-month sentence for criminal contempt of court. We must support our Lady Liberty, and the righteous cause she leads, now more than ever.
Good news! Motion to postpone surrender granted. She's 'free' thru 1/28/18 at least.[1]
Still the remainder of this column applies…
You see, Doreen Hendrickson IS America's Lady Liberty du jour. Not only did she refuse to take the back seat of a bus, she stood up to the Imperial Potentates who claimed to own her and the rest of us, and refused to officially lie to them that she is, indeed, their slave. Her quiet, noble act is the spark of the Second American R/Evolution. And the emperors being naked, there is absolutely nothing they can do to stop us. Continue reading →