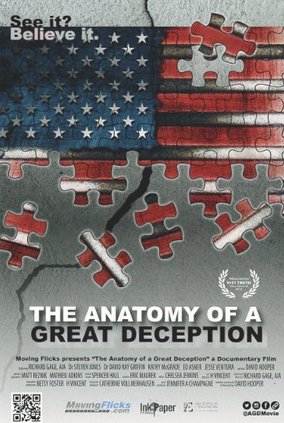 First let's go back a few years to the original movie conceived, launched, and premiered by one David Hooper, a Detroit-area entrepreneur and can-do guru extraordinaire. The first film has a high-end documentary quality and consists mainly of Mr. Hooper recounting how he came to ask questions about the Official Story of 9/11, particularly on the engineering and architectural weaknesses/contradictions of that feeble yet massive coverup. Then on what he learned  from those questions
Note: you may click on the figure and be taken to the location on Architects and Engineers for 9/11 Truth (ae911truth.org), where you can purchase the DVD. It is a beautifully rendered package. Or candidly you may view the film for free here on a preferred channel… or on any of a number of YouTube outlets, where the cumulative views have exceeded 30 million and counting.
By the way, here's my commentary and review on the exciting opening night at the Detroit Fillmore Theater, September 5th, 2014, as well as the lovely weekend celebration at the Hoopers' classic home on Grosse Ile.
My Review of AGD1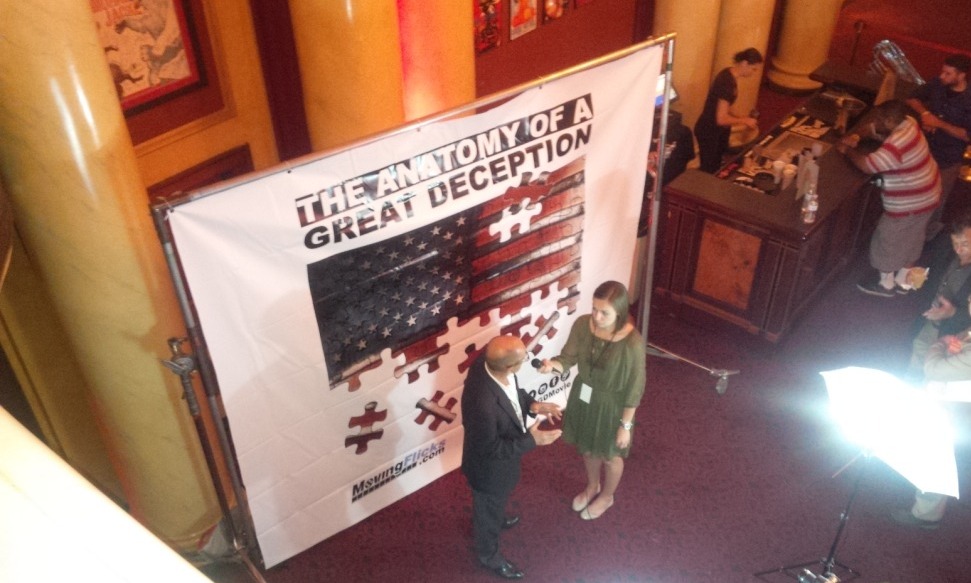 Like David, I came to question the official story of the 9/11/2001 attacks several years after they took place. But unlike David, my frustration in not being able to get friends, family, and huckleberries to so much as look at the evidence did not lead to creation of a deeply personal movie as a way around these obstacles.
[Opinion polls corroborate that most people do not believe the official story of 9/11. Most of Europe thinks Americans are trapped in a 9/11 'Truman Show,' they keep waiting for us to see it's not real.] Continue reading →