As the Insurrection Narrative Crumbles, Democrats Cling to it …
Excerpt from Greenwald's letter to unpaid subscribers, go here to subscribe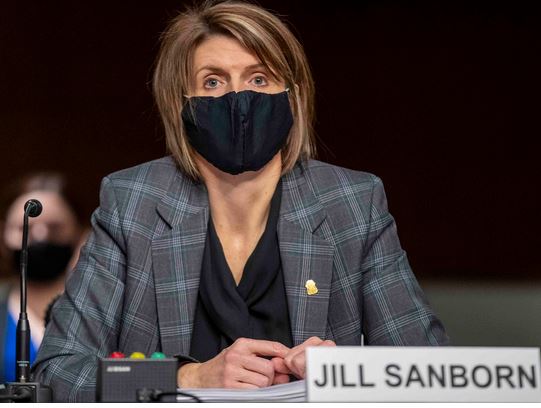 This is an important column from an intellectual who seems to accept much of the official story of the January 6 breach of the Capitol, yet exercises more critical thinking than the conventional 'left' journalist.
"And as Democrats and liberals now gear up to demand a new War on Terror, this one domestic in nature, it should be no surprise that the rhetorical leaders of their effort now are the same lowlife neocon and Rovian slanderers — Bill Kristol, David Frum, Steve Schmidt, Nicolle Wallace, Rick Wilson — who demonized everyone who questioned them as part of the first War on Terror as traitors and terrorist-lovers and subversives. It is not a coincidence that neocons are leading the way now as liberals' favorite propagandists: they are the most skilled and experienced in weaponizing and exaggerating terrorism threats for political gain and authoritarian power."
Twice in the last six weeks, warnings were issued about imminent, grave threats to public safety posed by the same type of right-wing extremists who rioted at the Capitol on January 6. And both times, these warnings ushered in severe security measures only to prove utterly baseless.
First we had the hysteria over the violence we were told was likely to occur at numerous state capitols on Inauguration Day. "Law enforcement and state officials are on high alert for potentially violent protests in the lead-up to Inauguration Day, with some state capitols boarded up and others temporarily closed ahead of Wednesday's ceremony," announced CNN. In an even scarier formulation, NPR intoned that "the FBI is warning of protests and potential violence in all 50 state capitals ahead of President-elect Joe Biden's inauguration."
The resulting clampdowns were as extreme as the dire warnings. Washington, D.C. was militarized more than at any point since the 9/11 attack. The military was highly visible on the streets. And, described The Washington Post, "state capitols nationwide locked down, with windows boarded up, National Guard troops deployed and states of emergency preemptively declared as authorities braced for potential violence Sunday mimicking the Jan. 6 attack on the U.S. Capitol by a mob of pro-Trump rioters." All of this, said the paper, "reflected the anxious state of the country ahead of planned demonstrations."
But none of that happened — not even close. The Washington Post acknowledged three weeks later: Continue reading →