… of Michigan Representatives asking them to vote down 5G
by Brian R. Wright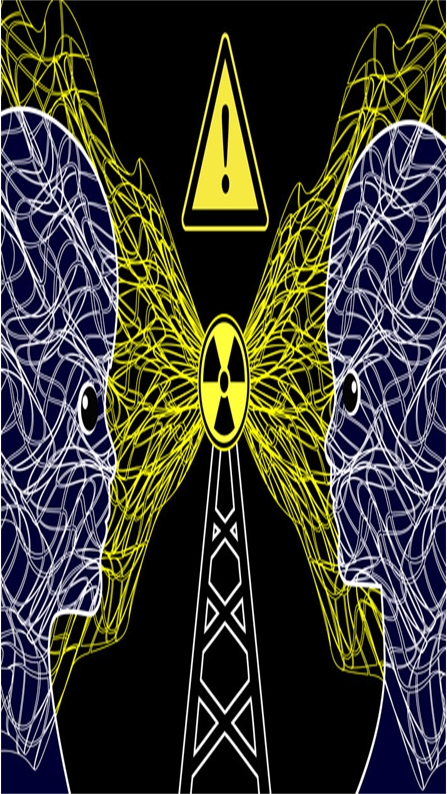 A few months ago, two bills were quickly approved without debate in the Michigan Senate by overwhelming votes (90% of senators voting), SB 637 and SB 894. These are complementary enabling bills for 5G dense-transmitter, electromagnetic radiating (EMR), weapons-grade, millimeter-wave wireless networks in Michigan, overriding Michigan residents'  rights to be secure in their personal health, safety, and privacy.
A citizens grass roots movement is afoot in the Michigan liberty community—and nationwide/ worldwide—to arrest this blatant EMR high-crime assault on humanity and bring its perpetrators and accomplices to justice. But despite the movement and a sympathetic House Energy committee chair, the bills came through committee without change.
Now the lame duck Michigan House stands prepped to vote these unconstitutional bills into law, probably the Wednesday after the 2018 election, November 7. I was apprised of this fact by two activists, one of which had a listing of all the Michigan representatives email addresses, and I was prompted to write the following email to them:
Ladies and Gentlemen of the House (110 total):
Re: SB 637 and SB 894 Greenlighting for 5G
As the Libertarian candidate for House District 38 this year, I've run an modest campaign, yet forthright: Here's my campaign brochure… also in essence my responses to the League of Women Voters questionnaire that I make a point to fill out for every occasion of candidacy. I've also been to Lansing several times during the term that will be concluding in a few weeks. Why? To show solidarity with my people whose lives are being destroyed by wireless tech–especially mandatory 'smart' meters and intended-to-be-inflicted ubiquitous 5G weapons-grade, millimeter-wave EMR.